Jag har börjat spelleda mina skyddslingar i Svärdets sång. Första äventyret och första kapitalet har avslutats här. Idag fick jag efter lite väntan boken Quetzels torn i skuggan av Kickstartern. Boken innehåller fyra äventyrsplatser: Quetzels torn, Ljusets valv, Häxveden, och Åskans grav.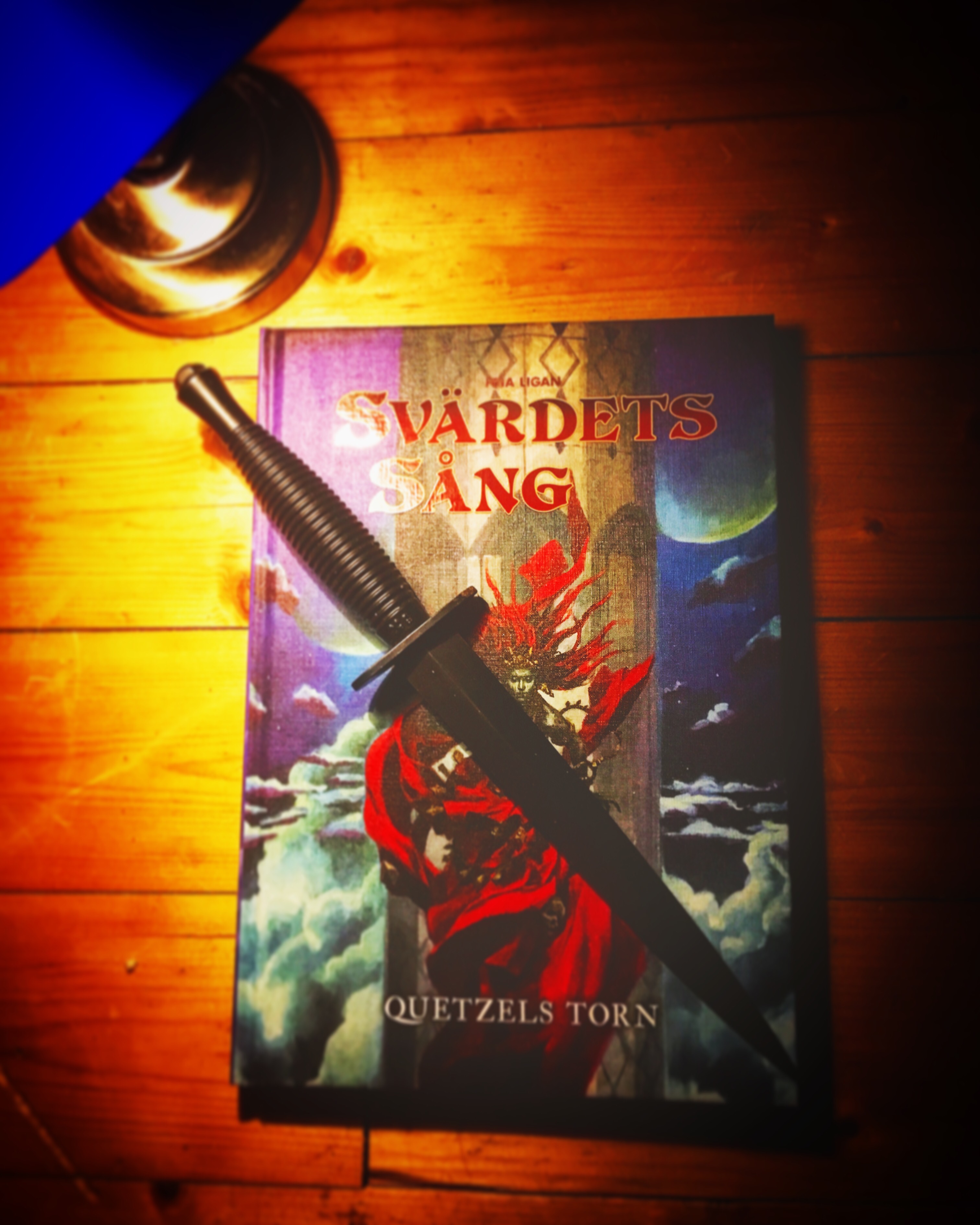 De olika platserna bjuder på möten med en demon, monster i ett fängelse, en samling häxor i bråk och en döende ödla.
Boken följer spelets retrostil. När jag ögnar sidorna färdas jag tillbaka i tiden till norra Norrlands inland och en sisådär tioårig pojke som läste Drakar och Demoner, drömde om äventyr hemma på kammaren, i uppsatser på skolan, i ett hörn på folkbiblioteket och i älgskogen som hundförare. Det är en fin bok som gör sitt Jeditrick på mig med den äran.
När jag bläddrar i boken så tänker jag att den kommer att komma till sin rätt. Det är namnkunniga äventyrsmakare som varit i farten. Jag tyckte t.ex. om Staurts maffiga pjäs Veins of the Earth, liksom McDowalls och Miltons avskalade Into the Odd och Maze Rats. Jag inser lite förläget att jag korsat Karl Stjernbergs spår i sociala medier men inte läst honom.
En lovande bok.
Claes